Autumn in Japan
Japanese autumn, the term is from September to November customary, and the harvest season and every mountain colored by Autumn Leaves.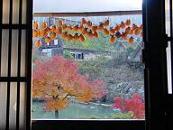 So, it's the season of the pleasures of the table and you can taste a lot of foods, for example mushrooms, fruits and fishes. In additionally, Japanese think that autumn is the best season for any sports, reading and studying. Maybe, this season is on of the best season to visit Japan.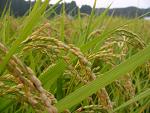 We can see a lot of golden ear of rice in autumn at rice field. I'd like to suggest to see them once before rice reaping.

Natures
Of cause the autumn leaves is the impressive view in autumn, and "Harvest moon" is also famous and beautiful. You know? There is the Harvest moon in night sky with some chirping of insects. It's just cool, right?
At the season when the autumn leaves are most beautiful, it's lightened each place at night. The beauty is just breathtaking. So, don't miss any chance to see the great view.
Events
Autumn leaves viewing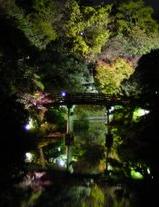 Autumn leaves viewing is the enjoying to visit some mountains to view autumn leaves. Of cause, if you go deep in the mountains, you would enjoy great autumn leaves, but I would like to suggest to go some castles or parks or temples to view lightened autumn leaves. It's totally difference from majestic autumn leaves in any mountain, because it has calculated beauty. Maybe you feel more Japanese cultures.

View the moon.
View the moon is enjoying the moon, especially Harvest moon is the most beautiful in whole year. When you view the Harvest moon, you can enjoy it with some offerings, which are arranged pampas grasses and some autumn grasses, dumplings, taro and some autumn fruits such as Japanese persimmons. There are some beautiful places for enjoying the Harvest moon in Japan and this event have loved since long time ago.